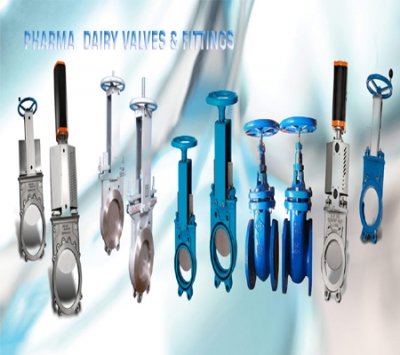 PP Engineering Make valves & fittings are manufactured for direct mounting in the line with all type of end connection like ,TC, welded, flange, SMS ETC. on the both sides of the valve. Its provides easy connection in line and also dis mantling in the line. valves are available in varies sizes, Our valve are used in dairy industry , food and beverage industry, distilleries, dairy etc.
All valves are designed by engineering expert's with considerable experience. We are integrated the latest manufacturing system to achieve the world's highest quality level. Designed by CAD system, manufactured by CNC machining centers and controlled with Manufacture Quality Plan / Quality Assurance Plan.
All Model Of Valve & fittings Are Available In Variant Size, MOC, End Connections, Manual & Pneumatic operated With Limit Switch & solenoid valves To Suit Customers Requirements.
welcome enquiry from or contatuc us pp engineering for pharma valves,machineries,machine,food processing machine,pharma machine,costmatic machine,valve fittings from Delhi,New Delhi, Andhra Pradesh,Arunachal Pradesh, Assam,Bihar ,Chhattisgarh,Goa,Gujarat,Haryana,Himachal Pradesh,Jammu & Kashmir,Jharkhand,Karnataka,Kerala,Madhya Pradesh,Maharashtra ,Manipur,Meghalaya,Mizoram,Nagaland,Orissa,Punjab,Rajasthan, Sikkim,Tamil Nadu,Tripura, Uttaranchal,Uttar Pradesh,West Bengal,Andaman and Nicobar Islands,Chandigarh,Dadra & Nagar Haveli,Daman & Diu,Lakshadweep,Puducherry,Bahrain,Manama,Bangladesh,Dhaka,Cambodia,PhnomPenh,brunei,philippines,Manila,Indonesia,laos,vienam,Viet Nam,Myanmar,Singapore,Thailand,Bangkok,KualaLumpur, timor-leste,East Timor,australia,srilanka,colombo,Sri Jayawardenapura ,Nepal,Kathmandu,Timor-Leste,Malaysia,Jakarta,Afghanistan,Kabul,Armenia,Yerevan,China,Beijing,Georgia,Tbilisi,T'bilisi,Iran,Baghdad,Jordan,iraq,iran,Amman,Kuwait,Mongolia,Oman,Muscat,Manila,Qatar,Doha,Russia,Moscow,Saudi Arabia,Riyadh,Dili,Turkey ,Ankara,United Arab Emirates,Abu Dhabi,dubai,sharjah,Hanoi,Yemen,Sanaa,south africa, Egypt,